727-859-7081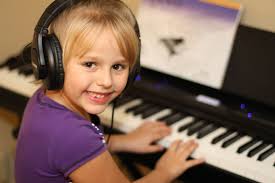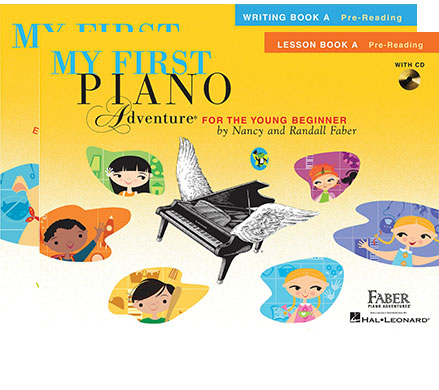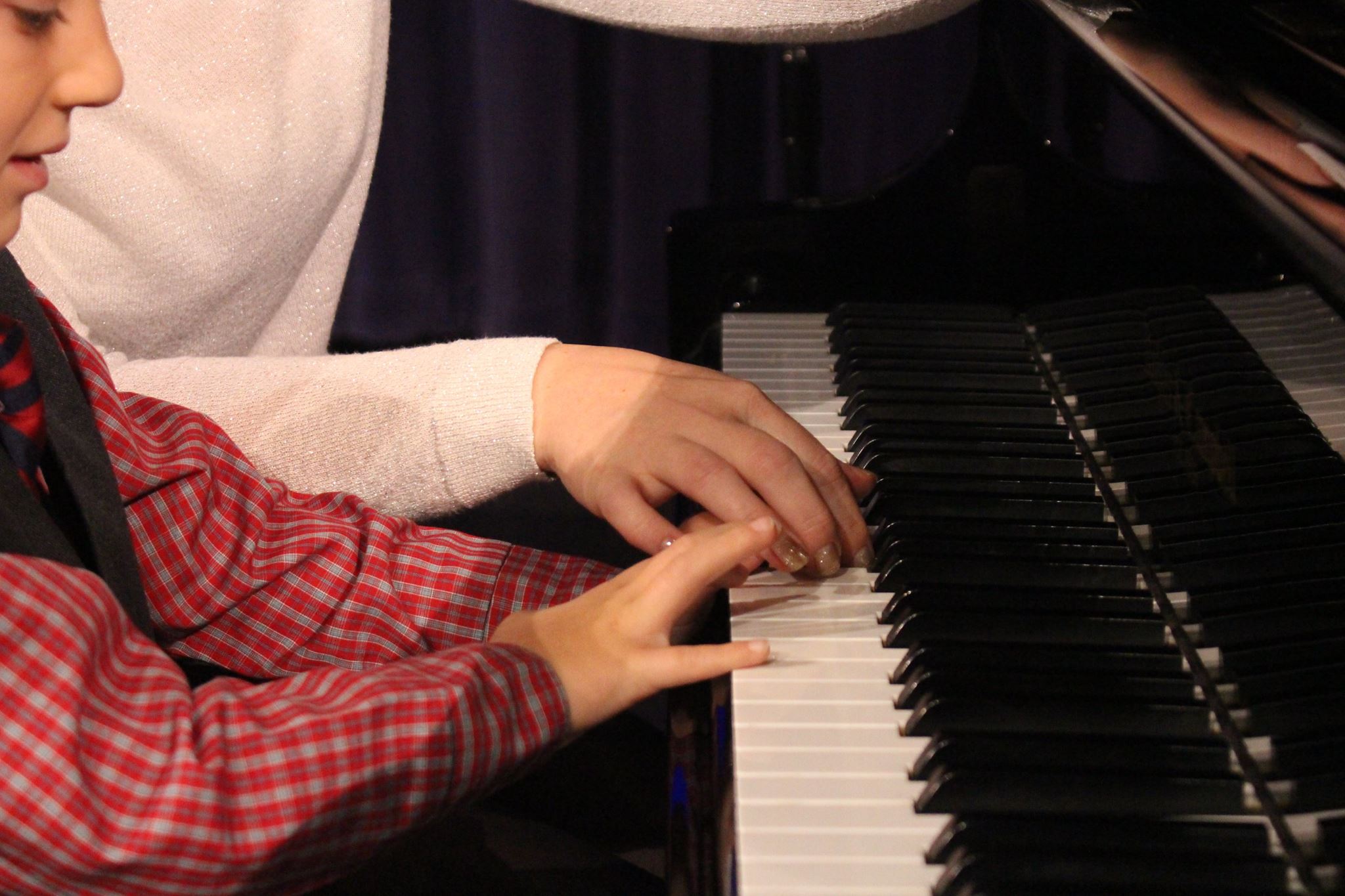 Have you ever heard the expression that practice makes perfect? I had a teacher that used to say, "Don't practice until you don't make any mistakes. Practice until it is impossible to make any mistakes!" Practice is essential to any course of musical study just like practice is important to baseball or soccer. You don't get good at it watching from the sidelines!
I can still hear my mother's voice calling to me on the old city block in New York. My friends and I were either playing Kick the Can or Red Rover. Suddenly, in the middle of the most awesome and competitive game, I would hear my mother's voice sailing through the atmosphere. What was she saying, do you ask? She would be calling my name like a song and telling me to come in and practice.
Without her persistence in calling me in every single day, I would not be the musician I am today. The number one thing that I hear from parents is that they want piano lessons or guitar lessons to be fun. Sure, it's great fun, but music is also a discipline. Music is as important as any academic subject which, once learned, is knowledge, beauty, skill and pleasure for a lifetime. And that can only be accomplished by encouraging regular practice intervals.
The earlier children start learning a musical instrument, the better. At the Forte School we have piano lessons for children as young as three years old. We are one of the only schools in this area that teaches Mommy and Me piano lessons. In this exciting program, young children ages 3 to 4 years old learn to play the piano, read music and even compose their own little songs with their parent or caregiver. The parent is also learning alongside the child and will be there to assist in practice at home. There is that word again. Practice!
We need to treat our musical studies just like any other academic subject. We have to give the proper enthusiasm and support in the home. No child is going to leave their video games happily and sit down to Beethoven's fifth, but once they do this regularly, it becomes a part of their daily lives that will pay back in amazing dividends.
Looking back, I would rather have kicked that can and ran those bases just one more time. I would've loved to have kept yelling out, "Red rover, red rover, send Erika on over!", but when I heard the voice of my dear mother crying out from up the block, I am very glad that I acquiesced. The truth is, once I was inside and washed up, there was no thing that I wanted to do more than to make the music and to feel those piano keys beneath my fingers. To this day it is the single most exhilarating feeling to me. As a youngster, I didn't know that my single mother with a million things to do other than chase after me to practice was helping to give me a precious gift. So come on now, Forte families, let's band together even now when it's summer and the games are afoot. This is your reminder to urge your little people to practice everyday!
As I have to call my own kids to practice, I thank my mom. Thanks, mom, for calling me in every day! Thanks for giving me the discipline to succeed.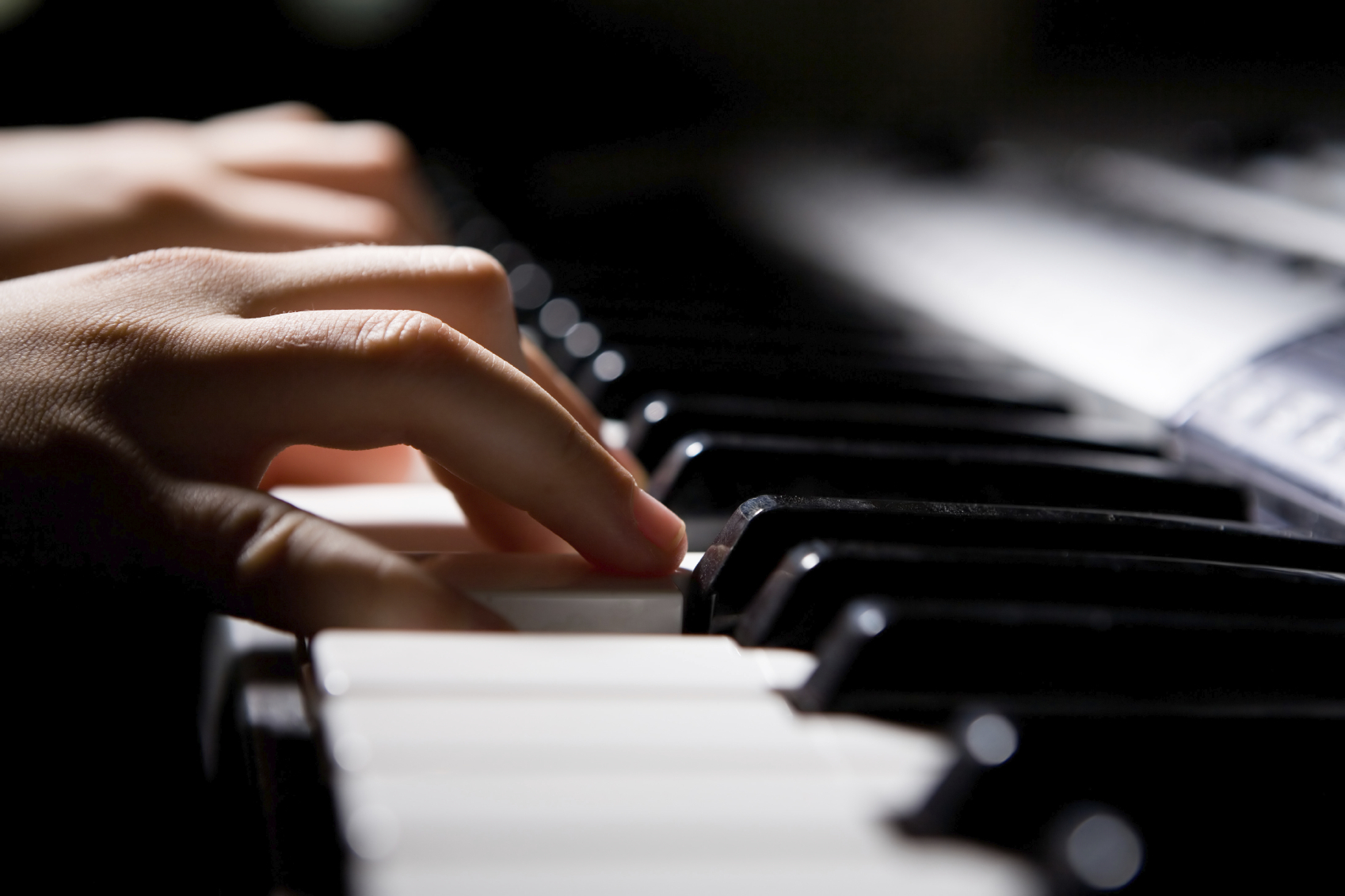 Music is The Gift of A Lifetime
There is something about music that touches the soul. We can sit and listen to a melancholy tune and fully understand the meaning it conveys without actually feeling depressed. We can listen to a sad melody and actually feel elated at the beauty of it. Such is the magic of music. Passing on this gift is paramount at The Forte School!
There is no medium that lends itself better to self expression than music. Out of the broken heart or the blissful spirit have come some of our greatest musical masterpieces. Think about the pounding theme of Beethoven's Fifth Symphony. This notoriously haunting theme conveys the anguish of the musical genius. Beethoven was faced with the struggles and the grim reality of slowly going deaf. Of all people, the creator of such wonderful pieces such as the Moonlight Sonata and the Ode To Joy of the 9th Symphony, should have been able to hear his wonderful works as they rang throughout the chambers of the concert hall.
It is truly a gift to watch the Nutcracker Ballet and enjoy the many styles and tastes of music therein. Think of the delicate twinkling theme of Tchaikovsky's Dance of the Sugar Plum Fairy! One can almost feel themselves flitting through the air with her!
Every strong memory in my life has been associated with music in some way! Life is about building those lasting memories and etching them in our hearts. In learning to do this through music, we will reap the benefits for a lifetime. At The Forte School our group piano classes are all the rage. We are now enrolling for the new school year and we anticipate high enrollment for these popular classes, where fun meets classical training and wonderful things happen! My musical piano adventure started at four years old but even now I am still enjoying the lasting effect of a quality musical education!
Bringing that gift into the lives of people in the Pasco County Area is our goal! We want to fill your lives with the gift of music. We want to train up the next generation of Mozarts and Williams and Zimmers! Your child will get that start right here at The Forte School. We invite you to come on down and take a tour of our school and performing arts center! Come and find out why we are a dynamic, fast growing center for the arts right here in New Port Richey, Florida!
Musically Yours,
Thea Michalopoulos
Director
The Forte School of Fine Arts
At Forte, We Do DRAMA!
The drama department at The Forte School is something to rave about! We specialize in musicals and large scale dramatic performances that involve the entire community.
Musicals are especially fun for kids. They are those wonderful performances where the actors on stage will periodically break out in song and dance. Think Sound of Music, Annie and The Music Man, where the art of dance, music and drama are wrapped up into one spectacular package!
Musical theater is the perfect course of study at the Forte School for students interested in multitasking! For students that love to sing and dance and act, musical theater is a wonderful program. At the Forte School we have musical theater classes for ages K through 12 and with our own state of the art performing arts center, it's an offer you won't want to refuse! Self expression is so important in our younger generation and they need positive outlets for their creativity, talents, and energy!
Ms. Jennifer Nelson teaches Musical Theater for K-5th grade and and Mr. Michael Brennan heads up the 6th-12th grade group.  Both of these amazing instructors would be happy to share more about our exciting programs for the fall. Please call 727-859-7081 for more information on our Musical Theater programs at The Forte School!
And remember….Refuse to be Ordinary!
Thea Michalopoulos
The Forte School of Fine Arts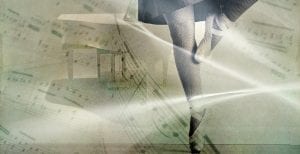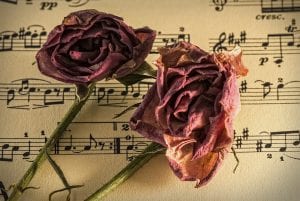 A Haven for Fine Arts
The Forte School is a center for the performing arts right here in the heart of New Port Richey! The tenet that every single human in this big old beautiful world should have access to explore their God-given potential in the area of the arts is what drives us! Our mission is to foster, promote, educate, and invest in the Arts right here in our own locale.
Everyone, whether they are still in school, working or retired, should have access to the Arts in an affordable way that fits a forward-moving lifestyle.  If we do not lead this generation of creative individuals, who will?! It's time! We offer beginner through advanced piano lessons, beginner ballet, preschool ballet and musical theater for Kindergarten through twelth grade and so much more!
The Creatives here at the Forte school that make up our awesome faculty and staff are artists dedicated to their craft that have a passion for inspiring our next generation! We love to talk all things creative and explore new and innovative ways to draw out the artistry in friends and neighbors like you.
The Forte School of Fine Arts is  a unique local experience and you are all invited to follow us on this blog weekly! Get to know us. Chit chat with us about art, humanities, music and what's up and coming! The Forte School is ready to lead future artists into the infinite choices of artistic expression!  Are you ready to dive in?!
Artistically Yours,
Thea Michalopoulos
Director